Do you have a DIY enthusiast in your life? Do you ever wonder what to get the person who likes to make everything themselves? What can you give someone who loves projects over pre-made items?
Well, we found your answer for you! As project lovers ourselves, we know what DIY-ers will need to make professional looking projects come to life!
Try these gifts this year and be amazed at what your loved one creates!
This post contains affiliate links.  That means if you use our links to purchase any items, we receive a small percentage.  We only recommend products that we love so you can shop with confidence!

Heat Gun
Add a little heat to the life of your DIY lover.
Your DIYer will find a million uses for this lightweight heat gun.
"Light and powerful. This heat gun works really well." Joshua (Amazon)


Glitter
Make her Christmas Sparkle.
12 vibrant colors will give your crafter a perfect selection of sparkly goodness.
"Beautiful colors and nice glitter! great price" -Annette (Amazon)


Kreg Jig
Give your DIYer the best gift ever!
This easy to use tool helps you make pocket holes like a pro.
"A must have for any wood worker! It's amazing how easy this makes joining two pieces of wood" -Kari (Amazon)


Personal Tool Set
Save her the stress of searching for tools.
This compact tool set contains all of the basics you might need to get the job done.
"Great deal at $20! Compact box, not heavy and has everything you need for basic home use / light work use." -Puppy love (Amazon)



Sharpie Oil Based Paint Pen
Open up a new world of projects for your DIYer.
With 15 colors and 4 tips available, these versatile paint markers are sure to please.
"They are easy to use and the colors are great!" -Katerina (Amazon)



Water Based Paint Pens
Water based paint pens can be used for so many projects.

Fill your DIYer's life with color.
Water based, non toxic, paint pens in fifteen colors.
"These are fantastic paint pens! Price can't be beat for a set of 15 of this quality." -J. Rachor (Amazon)



Washi tape makes anything that needs tape look a little cuter!
Add this beautiful variety of washi tape to her craft collection.
Own the most beautiful washi tape collection! Colorful, bright, vibrant boxed set.
"This craft tape kit from Craft Me is a fun set of colorful patterns and prints." -Mac (Amazon)


Bleach Pen
These pens are perfect for creating personal patterns in any bleach-able material! Or for cleaning up the craft gone-wrong…
Bundle this pen with her other craft supplies.
This four pack of bleach pens will provide her with lots of project inspiration.
"Well, simply magic." -Shahrin (Amazon)



Silhouette America Cameo 2 Touch Screen Starter Bundle kit
Become her hero with this amazing all-purpose gift.
This is the ultimate DIY machine. It plugs into your computer and cuts paper, fabric, vinyl, and more.
"The Silhouette Cameo is by far the best machine I have invested in." -Heather (Amazon)


Blank Wall Calendar
Give her the gift of creative fun all year long.
This calendar is a completely blank slate ready for your DIYer to personalize.
"I love these calendars. To be creative each month….making each month special."
-D. Mitchell (Amazon)


Enjoy giving these gifts to those you love!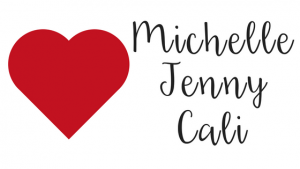 Check out these other amazing gift ideas!