Can't decide what to give your man this holiday season? Have lots of uncles, grandpas, brothers, sons, and manly friends to give gifts to? We've got you covered! This list is all about gifts for the man in your life!
Yeti Rambler Bottle
Help him keep his drinks hot or cold, just the way he likes them
"If its a Yeti, I'm ready! Love the bottle." -Seth (Amazon)
He will enjoy the last sip just as much as the first.



Silicone Wedding Band
Give your man a ring he can wear anytime without worrying about loss or damage.
He will love the comfort and safety of this easy to wear ring.
"They fit really well and I don't even know I have it on." -James (Amazon)


Wooden Watch with a Leather Band
Let him be on time with style.
Natural Bamboo Wood makes this watch unique and eco-friendly.
I get a ton of compliments when wearing this watch. Quality is superb!!! -Scott (Amazon)


Bacon Jam
Come on. Indulge his love of bacon.
A quick and spreadable way to add bacon to every meal. Yumm!
"We just cannot get enough of The Bacon Jams. Anything that you would put bacon on, The Jams covers it. Soooo flavorful!" -V. Fielding (Amazon)


Wooden Docking Station
Give him one spot to keep his essentials.
"Perfect gift for hubby! He and I love it!!" -Jax (Amazon)
He will love knowing exactly where he put everything down and being able to find it when  he needs it again.


RFID Blocking Wallet
Keep his data safe and stylish.
This slim and attractive wallet fits nicely in his pocket while keeping his private data safe.
"This wallet is EXACTLY what I wanted! It's small, thin, and RFID protected. I love it!" -Amazon Customer (Amazon)



Give him a compact tool to help him reach his fitness goals.
Since this gym installs in seconds without screws, you can use it to get in a great workout and then stash it quickly out of sight.
"The IRON GYM is a great buy for the money." -Harry (Amazon)


Wooden Watch  with a Wooden Band
Set your man apart from the crowd with this distinctive watch.
This handmade watch of Walnut and Ebony wood will make your man the envy of all.
"Very nice looking watch! Light and comfortable, already getting compliments"-(Amazon Customer)


Personal Cleaning Bidet
Be your husband's hero by giving him his new favorite thing.
Sanitary and easy to install on your existing toilet. He will never know how he lived without it.
"Once you buy this, you won't want to do your business any place else. It's a game-changer and gets you clean like never before." -Tony (Amazon)


Magnetic Wristband for Handyman
Save your handyman a milion headaches with this clever gift.
He can quit carrying nails in his mouth or climbing down the ladder to retrieve a dropped screw. This wristband will save him lots of hassle.
"Bought this as a socking stuffer last year for my husband. At first he wasn't sure about it now he uses it ALL THE TIME!" -Whitney (Amazon)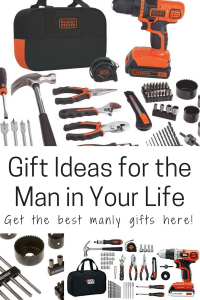 Black and Decker Tool Kit
Show him you value his hard work by giving him great tools.
With 66 hand tools and accessories in a portable storage bag, what else could he need?
"Just the right amount of tools. I've already used it in the house, the barn and when working on a shed." -Horses2Ride (Amazon)


Travel Vest RFID
Make your man comfortable and stylish while keeping his tech at his fingertips.
With 26 pockets,the ability to hold a full size ipad, plus an RFID pocket for security, this is the only travel vest he will ever need.
"Novel design for a utility vest. Great for travelers and everyday use." -Eagle (Amazon)


Multi-Tool Keychain
Give your man this all purpose tool so he can be ready for anything.
8 allen wrench and screwdriver heads plus a bottle opener right on his keychain. Amazing.
"This is a go to gift!"  Christine (Amazon)



Compact Key Holder
Save your man from his bulky key chain.
The easy to assemble,compact Keysmart holds up to 100 keys.
"Very cool to have would recommend to anyone whose keys are driving them crazy…" -Amazon customer (Amazon)


Enjoy giving these gifts to those you love!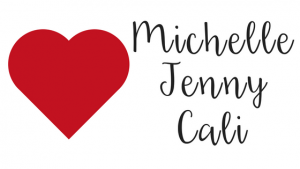 Check out these other amazing gift ideas!