Want to give a whole family a gift that works for everyone? This list is full of great gifts any family can share!

1. Family Spikeball
"Bought this as a family gift for Christmas. It has been a HUGE hit!!" – Amazon Customer (Amazon)
Enjoy this game with family and friends at the beach or in the yard!
"I bought this game for my brother in law and he is loving it!" – Stella (Amazon)
Try out this Shark Tank Spikeball game with your family during the holidays!

2. Family Cuisinart Frozen Yogurt, Sorbet, and Ice Cream Maker
This ice cream maker is so easy to use and makes the yummiest ice cream!  I was so impressed!
Enjoy your favorite flavors of deliciously creamy frozen yogurt or ice cream in your own home!
See why this Cuisinart frozen yogurt and ice cream maker is a family favorite!
"It's very interactive and a great thing to do with kids and company. I really can't say enough good. One of the best appliance investments I have made yet." -H. Woolsey (Amazon)


3. Family MallowMe Marshmallow Roasting Sticks
Enjoy roasting marshmallows and hot dogs without getting too close to the fire!
These retractable, rotatable sticks make roasting so easy!
Try these telescoping marshmallow roasting sticks at your next family campfire!
"These sticks are great! The color-coding is very helpful for a crowd and the kids enjoyed selecting theirs while the parents really appreciated the spinning feature.." -Susan (Amazon)

4. Family Cotton Candy Machine
This cotton candy maker instantly turns any party into something you don't want to miss! Professional cotton candy at home is a hit!
Use this Flufftastic cotton candy maker at your next family birthday party!
"Works great! Have never owned one before and so was surprised with how quickly it made tons of cotton candy. It was simple to use." -Veronica (Amazon)

5. Family Aquapod Bottle Launcher
"If you are looking for fun, with some educational value pick this up." – S. Bronder (Amazon)
Fun for people of all ages with some educational value!
"I really like this unit and would not buy any other type of launcher. At $25 to $35 it is priced appropriately, and I believe worth the cost. If you want a bottle rocket launcher, buy this one." -MKH (Amazon)
Get this Aquapod Bottle Launcher for loads of family fun!


6. Family Breville Crispy Crust Pizza Maker
We love this pizza maker at our house! My kids think it's so fun to use.
Enjoy a personal sized, crispy crust pizza in the comfort of your home!
Make your own personal pizzas with this crispy crust pizza maker!
"I can't wait until my pizza maker stone is in the same shape. I love this thing." -Corey (Amazon)

7. Melissa and Doug Family Dinner Questions
Converse and connect with your family easily with these great ideas!
The packaging is so cute you can leave it on the table year-round!
Try these clever conversation starting questions at family dinner!
"I absolutely love this product! The box and cards are so cute!" -Amazon Customer (Amazon)

8. Family CornHole Bean Bag Toss Game Set
The fact that this CornHole set is weatherproof and easily portable make this a great investment for any family!
See why CornHole is such a hit for family game night!
"…This set is made to last. The is a nice carrying/storage bag to keep it in. The bags are well constructed, colorful and we like that they are weather proof. I would recommend this set." -Diver (Amazon)



9. Family Nerf N-Strike Elite Strongarm Blasters
"I am not ashamed to say that I got two of these so my wife and I can have mini Nerf wars in the house…" -GraySpear (Amazon)
Have a family and friend Nerf Gun battle in your home, office, or neighborhood park!
"The Strongarm is quite possibly the perfect nerf sidearm/main/secondary. It's range is fantastic with minty fresh Elite darts…. Hasbro/Nerf has apparently redesigned/perfected slam fire, and it ROCKS!!!!" -A. Amat (Amazon)
See how this Nerf blaster gun creates fun for the whole family!

Enjoy giving these gifts to those you love!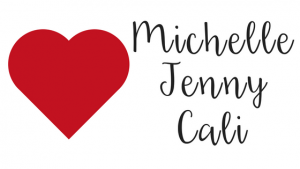 Check out these other amazing gift ideas!