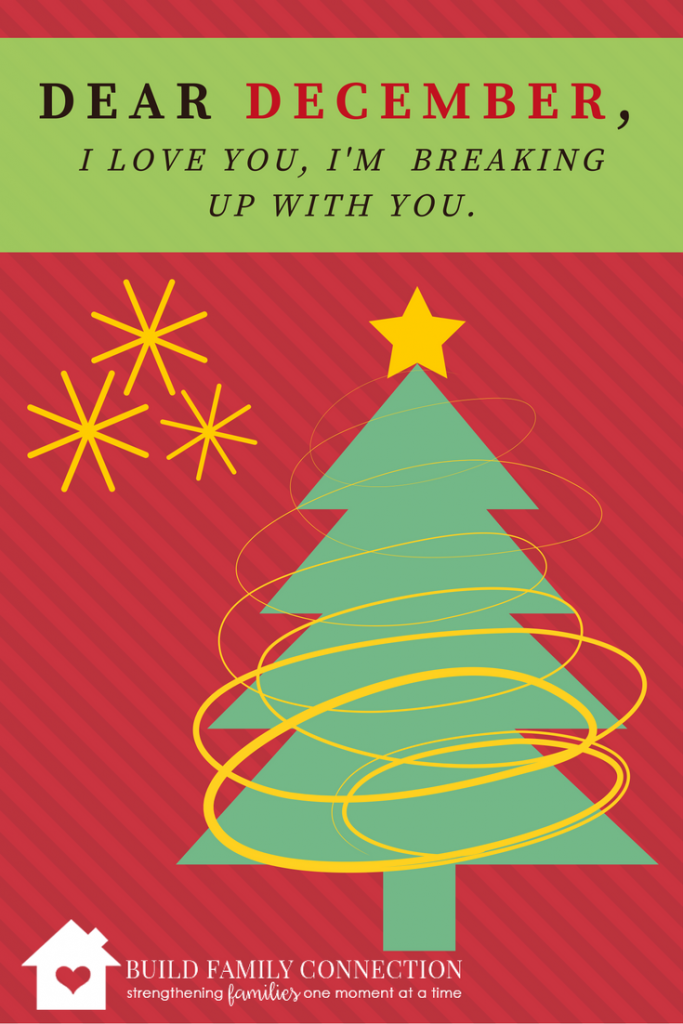 Dear December,
I love you.  I love your bright lights, your beautiful decorations, your music, your gifts, and most of your traditions.  I love you with all of my heart.
You offer so much, and I want to approach every event with joy and gratitude in my heart, but I just need a little break.  December, you simply ask too much of me and I think it's time we go our separate ways.
So instead, I'm choosing Christmas.
Christmas looks a lot like you, but not really.
Christmas says I'm enough; without any of the hustle.
Christmas invites me to slow down and be with my people.
Christmas reminds me to stop and look for the goodness around me.
Christmas gives me the gift of love and fills my soul with hope.
I'm ready to feel "good tidings of great joy" so good-bye, December.  I will be with Christmas.
With Love,
Michelle
And if you're still looking for the perfect gift.  Let us help out.  We've created some fabulous gift guides with your family in mind.