Are you trying to find thoughtful, meaningful gifts for those you love? Try these personalized gift ideas! Your loved ones will be impressed!
This post contains affiliate links.  That means if you use our links to purchase any items, we receive a small percentage.  We only recommend products that we love so you can shop with confidence!
Personalized Name Bar Necklace
"I just received my necklace from you guys! And I absolutely love it!" -Breanna (Amazon)
This necklace is a delicate, elegant, way to show your love.
Give her this beautiful necklace so that she can wear the names of her loved ones near her heart.
"I love the necklaces! I ordered two as Christmas gifts for my sisters." -Bethany (Amazon)



Personalized Puzzle
Puzzles are my favorite! The thought of my little one having her own name as a puzzle makes my momma heart happy.
Make learning fun and personal.
"Wonderful toy and excellent service. Durable, colorful, excellent quality…" -Shelly (Amazon)
Rounded edges and vibrant colors make this personalized name puzzle even more inviting to little hands.


Family Legacybox
Gather your memories in every format and send them to Legacy Box. They will digitize everything onto easy to access DVD's.
Save time and stress by saving your memories with this amazing gift
"LOVE, LOVE, LOVE LEGACY BOX! This service is awesome" -Rebecca (Amazon)
"I'd say excellent value for money. Good and reliable service so I give full 5 stars." – John (Amazon)


Dainty Vertical Hand Stamped Bar Necklace
This is such a unique and beautiful necklace! You can't go wrong with this personalized gift!
Show her your love with this dainty, personalized gift.
"Stunning, hand stamped necklace!" -LanMama (Amazon)
"This was a purchase I'm so happy I made. I ordered several from this seller and I am so pleased how nice they all look.She did such a perfect job making these." -K (Amazon)


Customized Leather Wallet
"My husband loved it" -Sharda (Amazon)
This slim leather wallet can be customized with his name.
"They are so perfect. I bought them as gifts and the recipients loved them.. Good product. I give it two thumbs up." -Ann (Amazon)
Let him enjoy this slim, personalized gift.


Enjoy giving these gifts to those you love!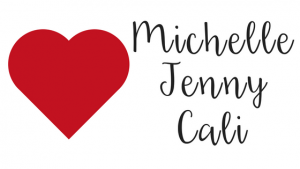 Check out these other amazing gift ideas!