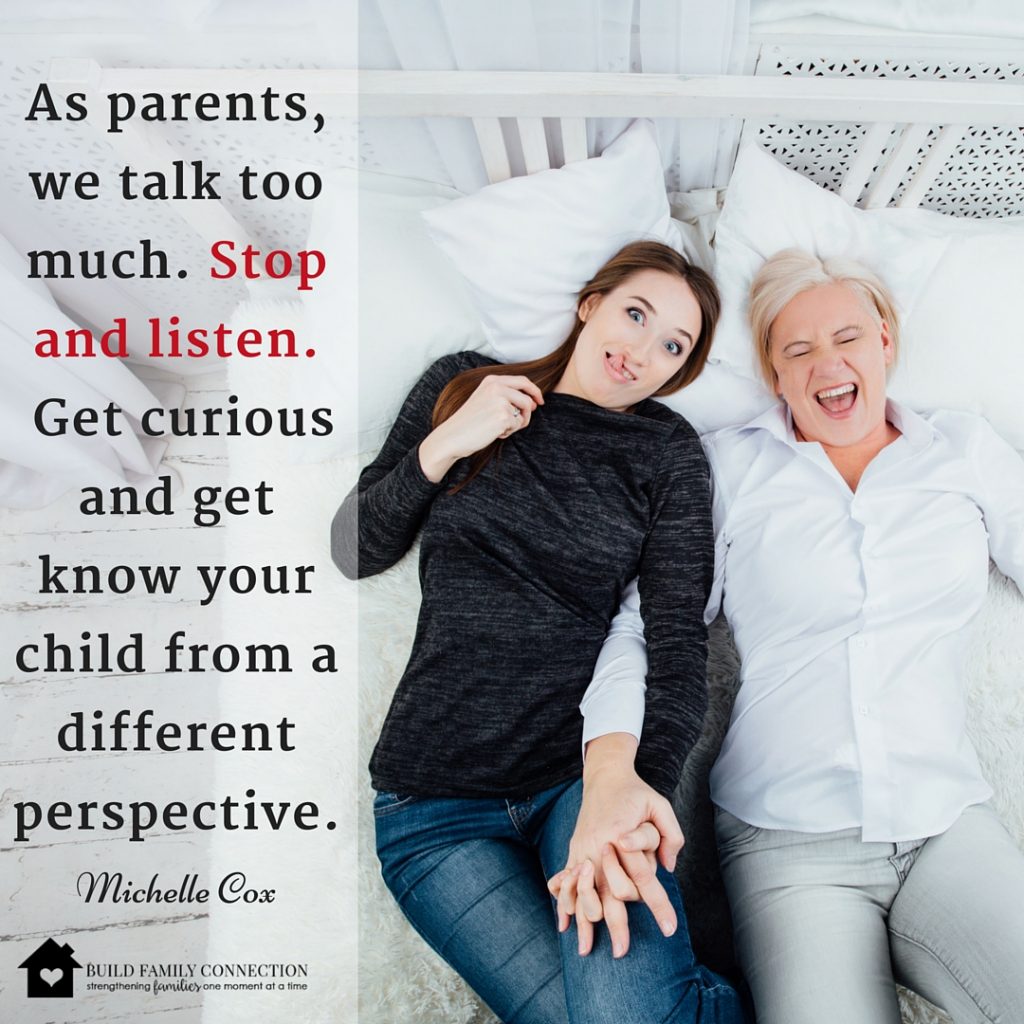 Communicating love in a way that makes sense to a teenager is a topic I get asked about all the time when teaching and coaching.  It's also something I wrestle with as a mom.  I love my teenagers and love to be with them, but I don't always like what they do or how they choose to act.

It can take some experimenting, but I promise you, having teenagers in the house doesn't have to be miserable.  And, they do not have to be scary.  Teenagers really can be a lot of fun!
Tip #1:  TALK TO THEM ABOUT THINGS THEY LIKE
If you're not sure what they like, spend some time listening and observing.  Then, get curious and let your teen teach you about their world.
I had one teen say, "If someone is willing to try and talk to me about things I like, even if they have no idea what they're talking about, I'm going to give them a chance.  I figure they care enough to try."

Tip #2:  INVITE THEM TO SPEND TIME WITH YOU
Don't force it.  Just invite.  But don't stop there, let them choose how you spend that time together.
It might sound like,"What would you want to do if we had an hour together?"  Then, follow it up with, "When can we make that happen?  I have these options… How about you?"
I remember a time when one of our sons needed to reconnect with our family.  He was into a certain style of game and had been asking for someone to join him, but nobody would.

One afternoon, I thought, "Hey, I'll play with him today.  I have some time."  And, what do you think his answer was?
Click NEXT to find out what he said.