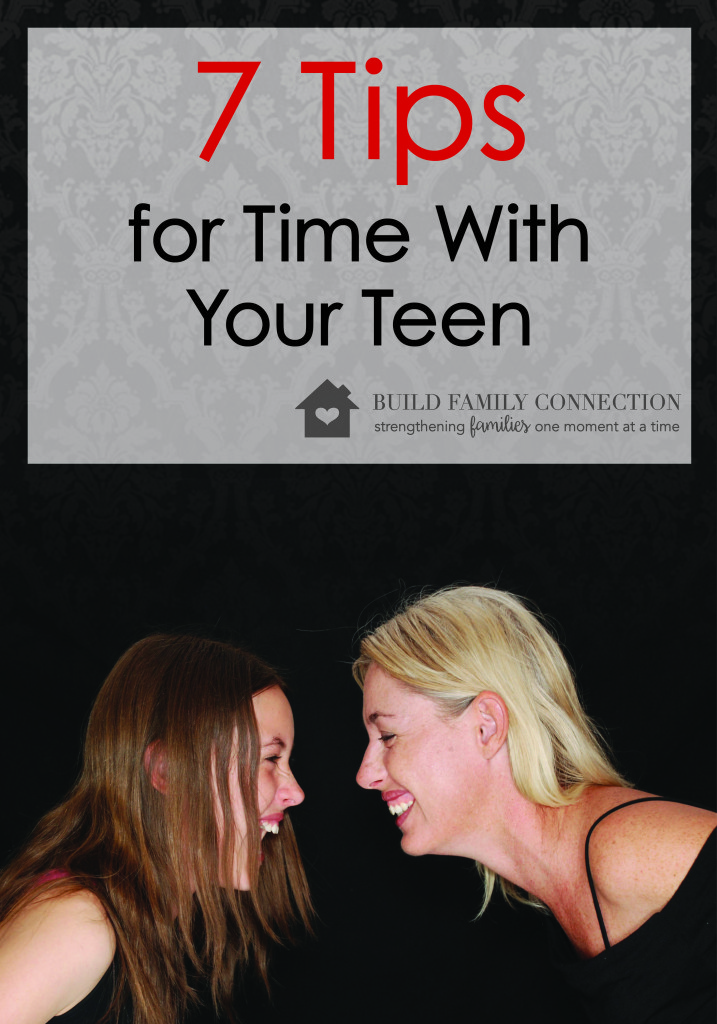 Figuring out how to connect with teens in a meaningful way can take some experimenting.  The good news is that you don't have to stumble through it alone.  It's something  I get asked about all the time when teaching and coaching and have 7 things to consider.
But first, let me introduce Dr. Gary Chapman's The 5 Love Languages for Teens.  It was in this book that I first heard a story about at trip that Dr. Chapman took with his teenage son to Buddy Holly's hometown. Dr. Chapman had a business trip nearby and knew that his son LOVED all things Buddy Holly so arrangements were made for the pair to travel together. When business was finished, they celebrated the roots and life of Buddy Holly.
This story reminds me of when I was growing up.  My dad traveled Monday through Friday nearly every week. We talked to him every day he was gone, and every once in a while, we were surprised with an invitation to join my dad for a few days out of town. I loved those trips and cherished that time together.  I remember watching lots of game shows while he worked, and then later in the day we would do things at the hotel.  The standouts were playing indoor miniature golf, eating frog legs, and standing out by the ocean watching the waves crash against the rocks.  Each trip was different, never extravagant, but every time I felt special.
These combined influences have created a tradition in our family.  I'd like to say that once a year we plan some type of overnight adventure with each child, but really the timing and order is very flexible. Very flexible. Whether it is an overnight stay, several nights, or an afternoon at home when everyone else is gone, the goal is individual time with a specific child.
Through some trial and error, we have established 7 Guidelines for planning these special getaways.  These same 7 guidelines are also useful for planning an afternoon together.  Trust me, it's not fun finding out after an experience, that it did NOT count from the child's perspective.  That's disappointing for everyone involved!
Click NEXT for the 7 Guidelines