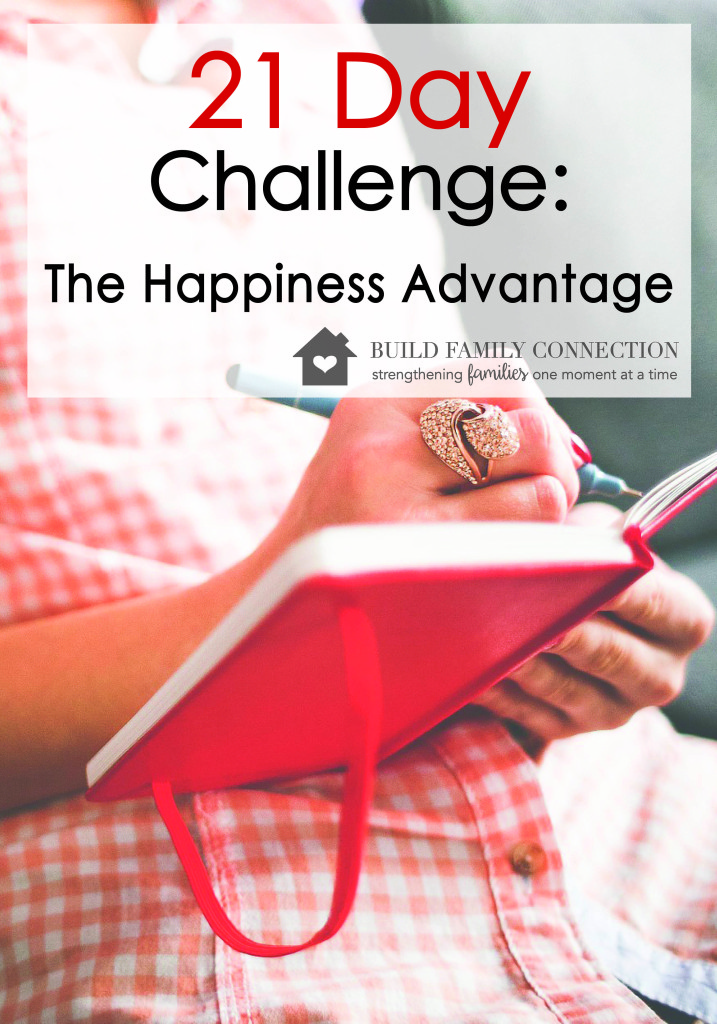 Shawn Achor's TED talk (watch below), "The Happiness Advantage", emphasizes that for most of us "…the formula is clear:  work harder, then you'll be successful, then you'll be happier."  As I watched it, I couldn't help but think about how it applies to our families.  If we can just work a little harder as a family, then we'll be happier.  It shows up in many ways.
"I'll be happy when my kids don't fight."
"I'll be happy when my house stays clean."
"If we could just…then I wouldn't worry so much."
"I can't wait for summer (or for school to start again).  It will feel so good."
Can you relate?  The benchmarks for attaining happiness are ever changing.  When school does start again, it's carpool, piano, sports, homework , and the list goes on.  But wait—wasn't the start of school going to bring me happiness?  It's not uncommon to look ahead hoping that happiness is just around the corner.  But if working harder was really the key, we'd be seeing the results.
Unfortunately, the formula is broken.  There will always be a new challenge.
"It's hard to find happiness after success if the goalposts of success keep changing."
So what do we do?
1. Stop equating a future success with happiness.
2. Second, realize that happiness is a work ethic.  You have to train your brain to be positive just like you work out your body.
That leads us to the 21-Day Challenge.   Call it an experiment.  I want to know if can we effectively increase the happiness and connection in a family by inviting the mind to recognize the positive first?
Click NEXT for the 21 Day Challenge.