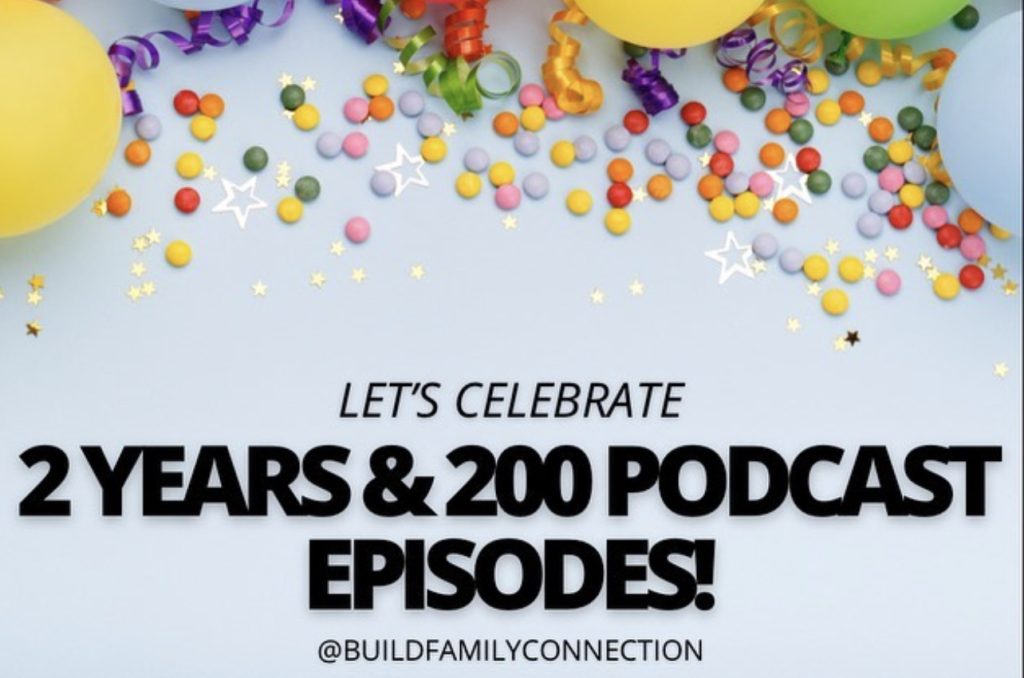 In our 200th episode I share one small adjustment you can make as you lead your family. Asking two questions will help you feel more confident, build relationships, and recognize progress along the way.
4 Ways to Enter the Giveaway:
1. Subscribe to the podcast and leave a review. 5 entries.
2. Share a podcast episode on your stories (don't forget to tag me so I am notified). 10 entries.
3. Go to Instagram. Comment on the post and tag your friends. 1 entry for each tag. 1 entry for each comment.
4. DM or email to be added to my email list. 20 entries. (1 email per person).
IG: @buildfamilyconnection