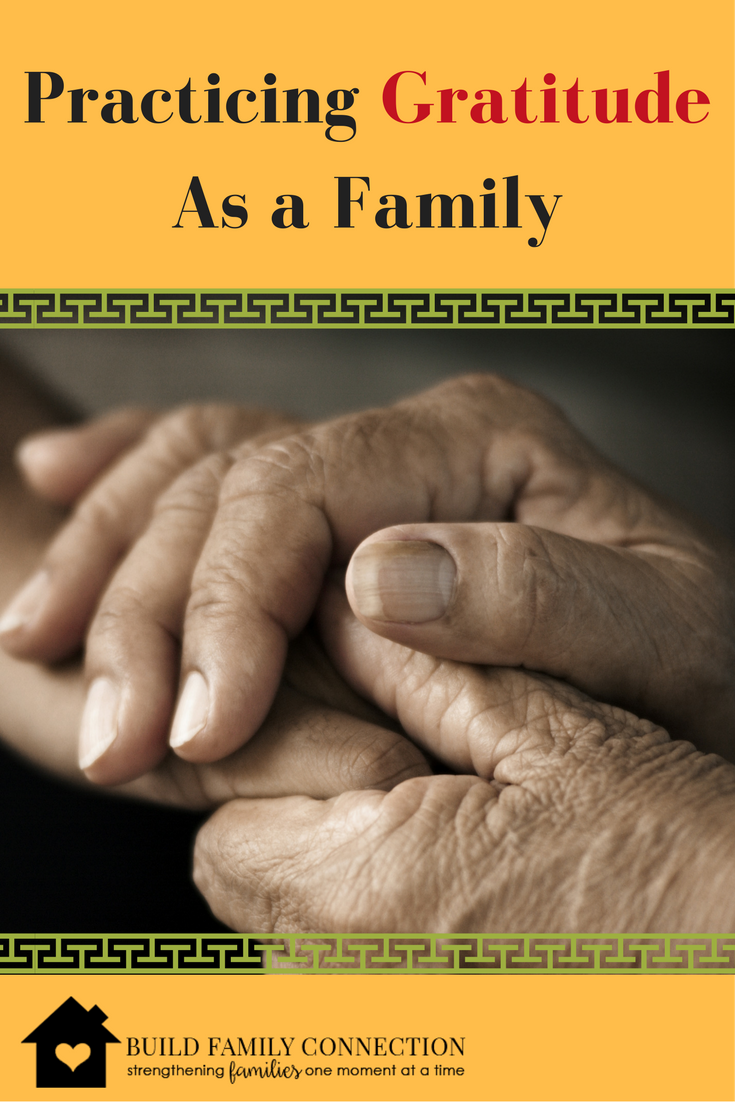 Thanksgiving is only one week away!  How does this happen every year?
We start January with a list of goals, wishes, and hopes.

We get started on a new year of work, school, and life.

We finally make it to summer and try to forget all our cares.

We bask in the sun with friends, family and expensive vacations.

Then schools starts, and suddenly…it's November, and its time to be grateful!
We'd like to think we've been grateful all year.  Grateful for the grind, for the lazy days, for the bad and the good, but often we've gotten caught up in the hustle and we forget.  I know it happens at our house.
Why do we confine our biggest displays of gratitude to November? You know, grandiose service projects, donations, and of course, daily Facebook gratitude posts.
"It's not happy people who are grateful, it's grateful people who are happy."

Even though we forget, we've tried to create a space in our family for giving thanks.  I'm inviting you to do the same. 
We've tried gratitude posters, dinner table conversations, "What are you thankful for today?" all sorts of things over the years.
My personal favorite has been a family gratitude journal that extended well beyond the month of November.
Click NEXT to see how you can use a family gratitude journal.