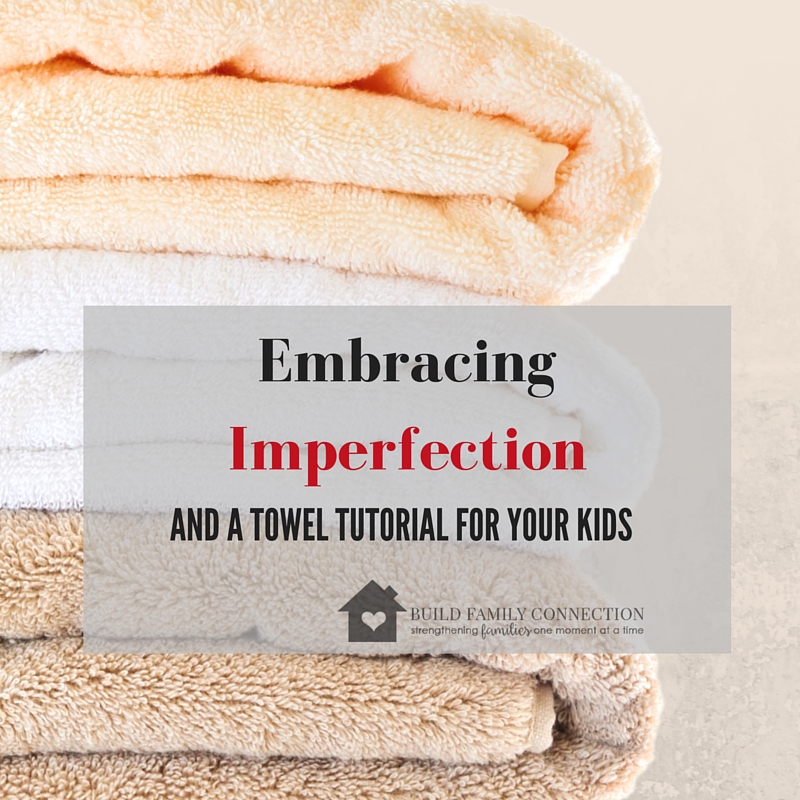 Today it's all about embracing imperfection and practicing what you preach.  On Monday, my quote of the day was, "The more imperfect steps I take, the more clearly I can see what I want and what needs to change."  These words come from a place of true gratitude and acceptance.  And, life is funny.  Mid-week I realized that all I wanted was to embrace the imperfection, learn from it, and then make things perfect.  Well, that didn't happen and I had no idea how much the rest of the week would be a reflection of these words.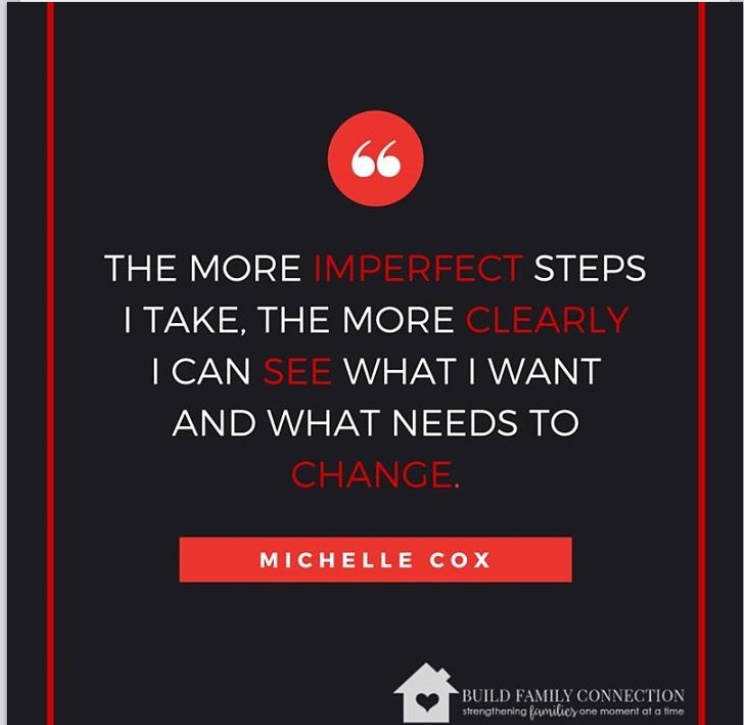 You know those pictures I promised from our most recent mother-daughter adventure?  Well, they are lost somewhere in digital media land and I can't access them.  Eventually, we'll figure it out, but for now, we wait.  That great post I wrote about adaptability and flexibility in families…it sits waiting to be typed.  My kids won out this week.  We've been working on another project to share with you and I found out hours upon hours of work are down the drain.  We are starting over!  That weekend getaway to cheer on dear friend racing at Ironman Maryland, cancelled.  Thank you hurricane, Joaquin!  That to-do list….it has some checks.  You get the picture.
This week has not been what we expected in more ways than one.  Not bad, just different than planned.  So here's to embracing imperfection!  Here's a very imperfect video for you to enjoy– I barely got ready for the day, it's evening when I'm feeling tired, and being silly.  We were just testing sound and messing around, but we had a great time and ended up laughing at the random towel tutorial that rambled out of my mouth.  My kids, they really didn't think it was funny–they thought I was a dork!  Oh well!  I think I'll be more careful with what I put out to the universe on Mondays with Michelle!  Onward and upward, my friends. It's almost Friday!
P.S.  How does this video load for you?  Fast?  Slow?  Let me know, I'd love to keep on learning!