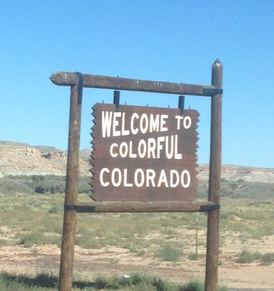 Tip #1:  Electronic devices—bring 'em!  This is a great time to let the kids zone out. 
-Get some fresh movies and apps for the road.
-Screen shot the route of travel and identify cities/monuments along the way.  (Easy to do on paper and let kids color the route.)
-Think extra battery or portable charger!
Tip #2:  Music.  Take out the earbuds and listen together.
-Have each person pick 10 songs and ask older kids to create a family playlist.
– Laurie Berkner has great silly songs with a more soothing sound to the adult ear.  "Gross Songs Kids Love to Sing" by Twin Sisters is fun and entertaining for kids up to 10.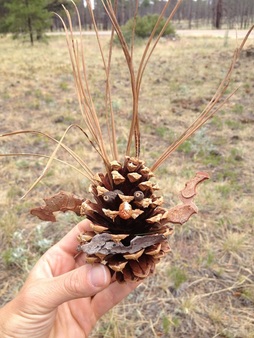 Meet Bob.  He was created at a rest stop and set against the windshield to see how long he could travel…he made it a surprisingly long way!
---
Tip #3:  Audiobooks.  This is as close to magic as it gets in our family.  Start a few hours in.  It's a great distraction as people tire of movies and electronic devices.  Try a free membership at  Audible.com or check to see if your library has a digital system that allows for free downloads. 
Tip #4:  Shopping at Gas Stations
A long stop at the gas station makes me crazy.  I hate it!  My family loves it.  Indluge.  $3 per kid at the gas station works wonders if you didn't plan enough snacks or they just need a pick me up.  
Hint:  Plan an extra little bit for the magic question, "Can I have 25 more cents!?" 
or
Respond with, "How much do you have to spend?  Choose quickly."
Tip #5:  Pack plenty of snacks and a small cooler.  Granola bars only taste good for so long.  A quick sandwich on the road can be a big boost; especially if you are in the middle of nowhere.  Hungry kids = grumpy kids.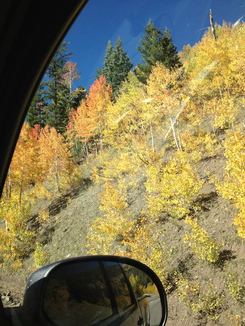 Tip #6:  Create a small store.  Grab a tub and fill it with snack or dollar store finds.  Then as each hour or 65 miles passes, announce shopping time.  
 Tip #7:  Give gifts.  Wrap small games or treats to pass out on the hour.  Even my teenagers liked this. The items only hold their attention for a short while, but it's nice to break it up device use and connect with one another if even for a few minutes.  Ideas we've enjoyed:  playdough pictionary with mini-playdough tubs, pictionary with dry erase markers on the windows (older kids), card games, favorite candy bar, a new CD or movie to watch together. (Hide a download on their device).
Tip #8:  Plan for motion sickness.  Have gallon Ziploc bags tucked into pockets just in case.  Cinnamon bears or peppermint essential oils on the wrist help with mild nausea.
Tip #9:  Conversational Games seem to last longer than independent activities and help keep the driver awake.   "Would you Rather?"  "A my name is Alice" and "The Ungame" are easy to adapt for a long car ride.  
Tip #10:  Hand over the camera and see what delights make it back to you…a string of selfies, blurred images of fingers and toes, 500 cow pictures..who knows!?  
Above all, have fun!  That's what this is all about, right?  
Remember, there is no magic formula!  Roll with the punches and enjoy the ride!