Build Family Connection Parenting Group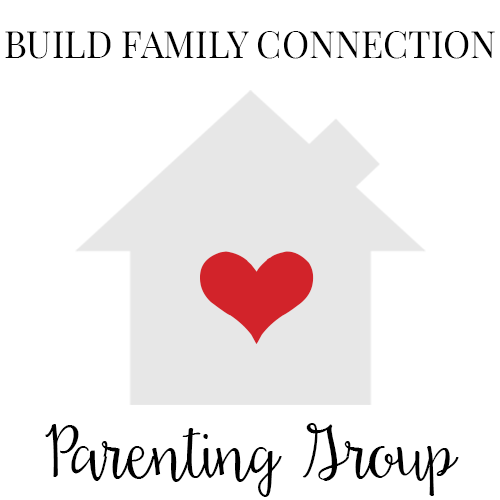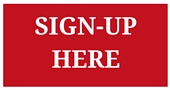 Being a parent is hard work and can be a huge challenge.

There's no down time.

Often we feel alone in the struggle.

We're trying to raise kind and respectful children,

but many days struggle to manage our own emotions.

It's crazy hard to know what battles to pick, when to step in and help, or when let them learn through their experiences.

It's a demanding and often thankless job.
If you've gone looking for resources, strength, or encouragement, you may have found a mountain of opinions and information to sort through.  That takes time, energy, and it can be hard to know who to trust.  The good news is, you don't have to figure this out on your own!
This is why I created the Build Family Connection Parenting Group.
Join me if you are looking to:
strengthen your family,

deepen your relationships,

get a fresh perspective,

have a safe gathering place,

experience continued learning and growth, and

become a parent you love.
I want you to feel confident as you lead and strengthen your family.
During our 14 sessions, you will:
Receive professional instruction,

Get answers to your toughest parenting questions,

Create a toolbox of practical strategies,

Collect ideas to increase connection with your family,

Gain confidence in your parenting decisions, and

Feel empowered to follow your heart as you raise strong, happy kids.
Each session will include:
15 minutes reviewing concepts and highlights from the previous week,

45 minutes of instruction and discussion on a new topic, and

30 minutes on the hot topics relevant to you and your family right now.
Topics Will Include:  
Helping Things Go Right

How to Stay Sane in the Day-to-Day




Internet Safety and How to P

rotect Your Family Against Pornography

What to do with Whining and Arguing

Reducing Power Struggles with Choices


How to Say "Yes" and Hold a Boundary

Raising Grateful Children


Teaching Values Without Lecturing

Communicating Love in a Way that Makes Sense to the Child


Building Self-Concept

Healthy Relationships with Food and Mealtime

Discovering Strengths

Age Appropriate Chores

Sibling Rivalry

Teaching Responsibility

Talking Sex and Drugs

Making the Most Out of Family Time

Successful Family Meetings, and more.
Meeting Times:  9:30-11:00 am
September 8 and 22nd
October 4* and 25*
November 10 and 22*
December 8
January 5 and 19
February 2 and 16
March 9 and 23
April 13
*Most of our classes fall on Thursday mornings. 
Dates with an asterik will meet on Tuesdays.
If you are unable to attend the live class, you can still join us! 
Simply submit your questions ahead of time via email, and you will receive the group recordings within 24 hours of the class date.
Cost: $250
Location:  Lindsay/McKellips
Mesa, AZ  85213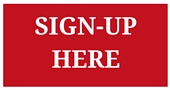 Here are some words from past group participants!
"My experience in Mom's Group has been extremely valuable. It sounds a little sappy, but I feel like it was a literal answer to prayer. I got the email about the group and thought it sounded fun but not something I could justify spending the money on. At the same time I was constantly praying for help with my son. I kept thinking about your group and then suddenly it hit me that this might give me the help I was looking for–and it truly has. It has been worth every penny. So many things we've talked about have made a huge difference in my home and especially with my son. Even though most things were not entirely new to me, you've helped me apply them directly in my own family. I feel so much more hopeful than I did last summer."
"This is such a fabulous class.  My family and I have benefitted so much from Michelle's expertise. I am so appreciative of the tools and insights I receive each time we meet. I find that the two sessions per month give me just enough time to put into practice the things we discuss, evaluate how effective they are, and bring my results to the next session. I find that I'm better able to evaluate how to reach each of my children with their various struggles and issues. I am signing up for my third year and am excited about the growth I will experience as I learn more about how to be an effective parent and positive influence in my home."
"I have been seeing Michelle for a few years for individual coaching. I was fortunate to join the Mom's Connection group last year. What a wonderful group of women to collaborate with in our own journeys. The small intimate group allows for Michelle to teach and coach while the mom's were able to empathize with one another in a compassionate environment. While we were all coming with different strengths and challenges, Michelle was able to address each of our concerns that helped everyone."
"I have attended this group for the past 2 years and it has been a wonderful place to learn about parenting. Michelle teaches and leads group discussions that our tailored to each of our individual and family needs. It has been great to share ideas and stories with the other mothers in the group and to realize that I am not alone in my parenting journey. I am looking forward to participating again this year!"
"Great class! Love the new ideas of how to handle different situations and the insight provided."
"I've been in this group for two years. I'm joining again because it has been extremely helpful! I've learned so much that has definitely benefited my family. Michelle does a great job teaching parenting techniques and then answering our questions about how to apply them to our individual situations."
 If you are located near Scottsdale, join me at Scottsdale Parenting Group.
Learn More
---
If you would like to create a class for your specific audience, contact me.  I love to share!