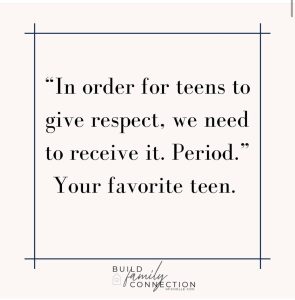 Episode 203 continues our discussion on what teens wish parents understood better about respect. I have to say, I think the kids are spot on with this one.
What about us though? How do we feel about respect?
Is it something you receive just because you are a parent or is it something more? What does the word respect mean to you?
Often when I talk with parents, respect is defined as a list of things that kids don't do. I believe there is more to it though. Let's talk about what respect looks like today in the comments. I really want to know your opinion today.